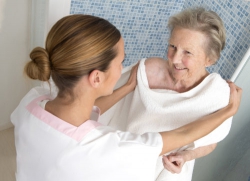 Agape HealthCare provides personal care services that are person-centered. We ensure that your individual needs are met so that you will feel the utmost level of comfort within your own home. Our compassionate RN Case Managers will develop a personalized care plan for you. This care plan will be the basis for our trained PCA's to assist you with the following:
Bathing
Eating
Dressing
Grooming
Toileting
Mobility
Positioning
Transferring
Behavior Monitoring
other health-related tasks
We are available to discuss the different PCA options that you may have, depending on your situation. For more details, please give us a call at 763-703-5986.